These days the only packages I get delivered are vaping related. So I am use to seeing something coming from the Los Angeles area. You can imagine my surprise when the package came from Mishawaka, Indiana.
Ladies and gentlemen let me introduce you to a surprising company, Indigo Vapor. At first glance you may just see another online store offering the normal starter equipment. However as the old saying goes you should not judge this book by the cover. The real gem of Indigo is the eLiquids they make and the care that Tony and Cheryl put into making them.
After getting to talk with Tony a bit I quickly realized why they make starter equipment so easily accessible. Tony made it a goal with the addition of a new family member on the way to quit smoking, after several years of not being able to quit trying different methods he finally came across vaping. Changing his life, he wanted to provide others a way to share the same success he had in quitting.
Indigo Vapor now offers several flavors, however they are most known for their tobacco flavors. The best thing about this juice line is the fact you can leave a comment in the order with your prefered VG/PG ratio and he will make your order in that ratio (if it is a possible mixture).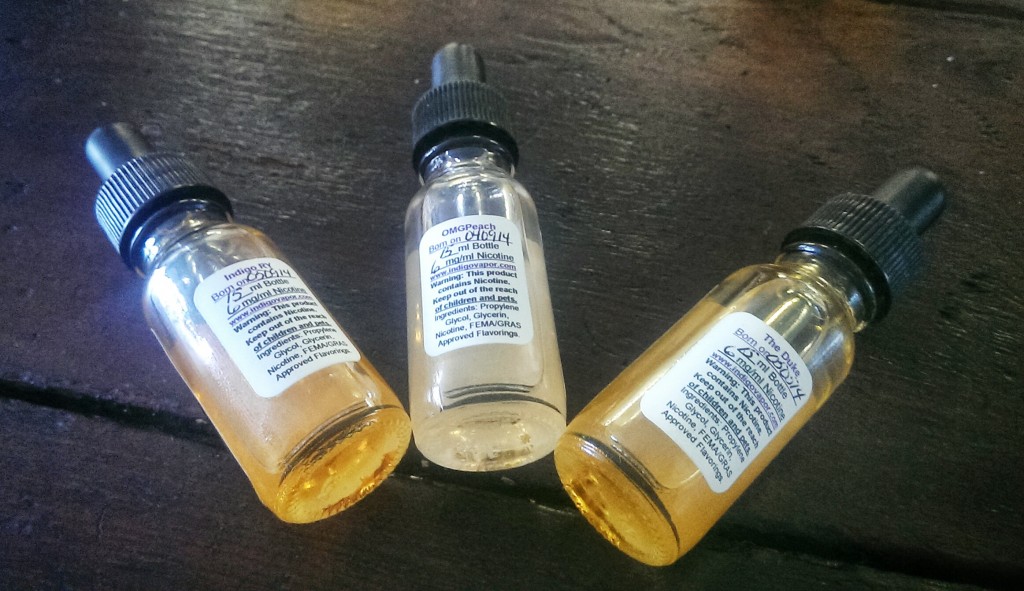 Indigo Vapor bottles come in a very nice 15ml glass bottle with an included eye dropper cap. This is my favorite setup since I mostly use RDAs. My only gripes about the labels would be that the fronts are all the same and the flavor name on them is on the back with a very small font, so if you have several of Indigo flavors it may take a bit of searchin to get the flavor you want. Also the Nic. MG is hand written on the label so if you store your bottles in your pocket they will fade out eventually. Only an issue if you like to have different Nic.strength levels.
Juices Tried:
Indigo Ry
Duke
OOHRAH!
OMGPeach
Indigo Ry: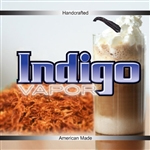 Indulge in this perfect melding of caramel, vanilla and a rich complex tobacco.
Inhale – A nice subtle earthy/nutty/caramel taste. Being tobacco you get a bit of a throat hit. Nothing overbearing, but more than you would be use to if you don't normally smoke tobacco flavors.
Exhale – Â Pick up more of the earthy tones, but overall it maintains much of the nice, but not overwhelming sweetness.
Overall – One of the better RY flavors I have tried to date. If you find yourself liking RY mixes then I strongly suggest giving this a go.
All day vape?  – For me the flavor is not overwhelming enough and ends on just the right amount of nuttiness with a hint of sweetness that I can see my self vaping on it all day.
Final Notes – I find RY flavors a great go to for people who are either wanting to try tobacco for their first time or smokers looking to expand their vape flavors out of more traditional tobacco flavors.
Duke: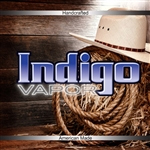 Strong, Bold and Flavorful tobacco
Inhale – The Indigo Ry on steroids! I get More earth and buttery tones and less of the vanilla and caramel sweetness that is present in the Indigo Ry. Throat hit is also a bit stronger than the Ry.
Exhale – Â This flavor leaves quite a strong lingering aftertaste. Very reminiscent to when I use to enjoy smoking at my favorite dive bar while enjoying the free bar peanuts.
Overall – If Mr. Wayne himself were still around to vape he would be proud that this flavor has carried his title. If you are after a very strong, bold tobacco this should be on your list of liquids to get.
All day vape?  – A bit too much for me. Maybe when I first quit smoking this may have been my go to, but vaping other flavors over time has seemed to soften me up a bit.
Final Notes –  This would be an excellent choice for people who are just getting off smoking or those that still enjoy the very strong taste of tobacco.
OOHRAH!: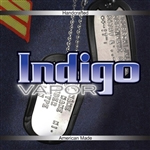 Created with two separate and distinct Tobacco blends. Melded together with Graham cracker and additional elements that yield a smooth and delicious result that will certainly answer your Tobacco needs.
Inhale – Â I get mostly graham cracker with chocolate complemented by a hint of tobacco earthiness. The throat hit is a bit of a tingle, but calmer than most tobaccos.
Exhale – Â Hello Cigar, OOHRAH! Whatever tobacco blends they are using hit my taste buds spot on. I Use to be a cigar and pipe smoker and the blend hints towards a maduro cigar. The Graham and chocolate notes are still present, but take a back seat to the tobacco flavors.
Overall – Hands down one of my favorite tobacco flavors to date. The tobacco is spot on for an X cigar smoker without becoming too overwhelming and the addition of graham and chocolate flavors partner with it perfectly.
All day vape?  – I don't normally all day vape tobacco flavors. However with this one I can and will easily vape on all day.
Final Notes –  If you could not tell this was my favorite tobacco flavor out of the bunch. This liquid is also very dark, which normally means it gunks coils and wicks pretty quickly. For this I would suggest to use in a RDA and change out the wick often for optimal flavor.
OMGPeach:
If you like Peach, you have got to try this one!
Inhale – Â Holy throat hit! Once you get past the throat hit then you start to taste sugar infused peaches with a hint of cream. I am not use to fruity flavors producing this amount of hit at 6mg so took me by surprise!
Exhale – Â The throat hit finally subdues and you are left with a very simular taste to my favorite gas station gummies. It even leaves a few nice aftertaste, just like the real peach rings.
Overall – If you love Peach Rings and Throat hit this is the flavor for you!
All day vape?  – This flavor is pretty sweet so it may be left as a nice break between your all day vape flavors.
Final Notes –  I never have been a huge fan of throat hit so as much as I wanted to love this flavor it is just a no go for me. The flavor is spot on, so if peach rings are your favorite road trip snack (like mine) and you don't mind throat hit then this one is for you.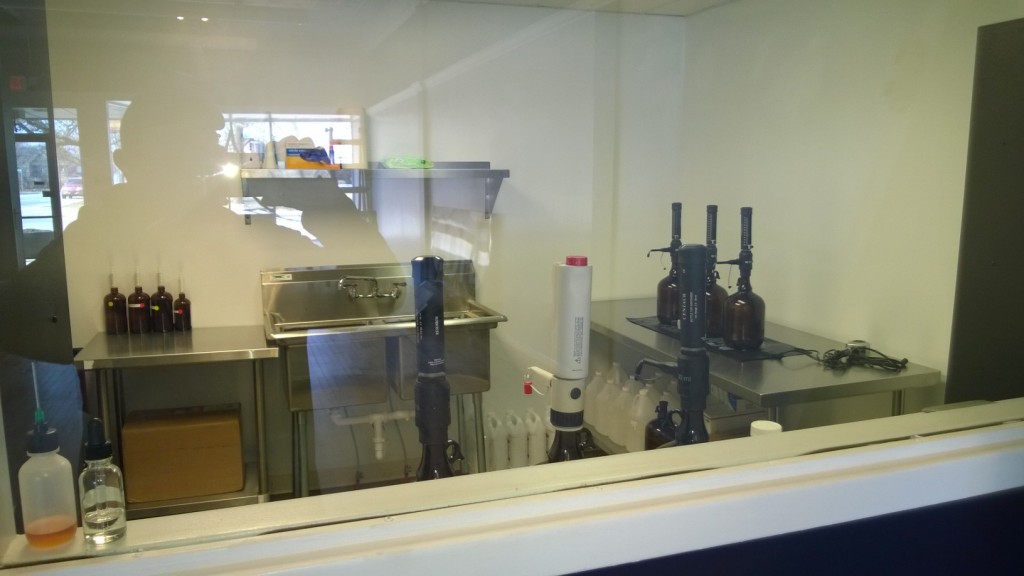 Overall an extremely solid sampling that I enjoyed. If you or any friends enjoy tobacco type flavors I would strongly suggest checking out their catalog! Also if you happen to be in the area they are opening a brand new store. One of the awesome features will be at the tasting bar, you can sit down and sample the flavors while watching Tony work his magic through a window in his lab engineered by a bio chemist. Since I most likely will never make it to Indiana I like to imagine it as if it were a scene out of Breaking Bad. Tony was also kind enough to include a 10% discount to the Vape Faction Family!
Promo Code: VFACTION