Today we get the pleasure of sitting down with Josh Krane the man behind CRAFT VAPERY, an insanely popular concierge month to month juice subscription company. When Vape Faction started talking to Josh about his business, it was evident there was more than just meets the eyes about him and his business. His intentions with CRAFT VAPERY and foundations of vaping were a story that  had to be shared.
Vape Faction was extremely excited when Josh had agreed to sit down and share this story with the Faction community.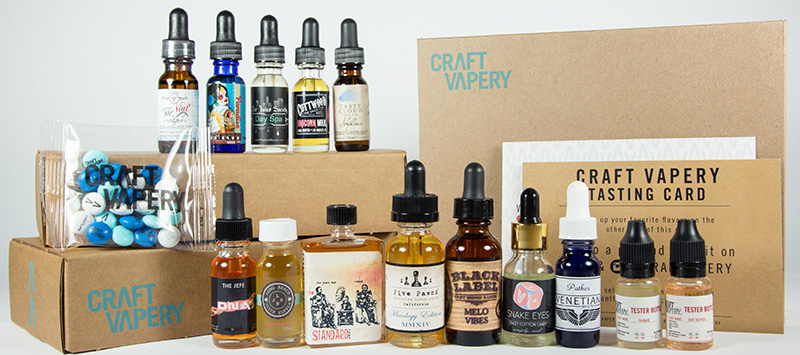 VF: Thank you Josh for taking the time to sit down and share a little bit about yourself. To start why don't you tell us how you got into vaping?
JK: I smoked 2 packs a day for over 22 years. Â When I was 37, I was diagnosed with COPD and the beginnings of emphysema. Â I was devastated, and thought my life was going to be cut short…but still I was so addicted to cigarettes that I couldn't stop. Â I finally got a little traction with the patch but it would literally make my skin bleed so I was miserable. Â At the time, I was running a digital agency in Hollywood, CA and the CEO of SafeCig paid us a visit about 3 weeks after my diagnosis. Â He slid a starter kit across the table to me, and I've been vaping ever since. Â I became so evangelical about the virtues of vaping, I ended up joining SafeCig and taking on the role of CMO until the company closed in 2012.
VF: How did you decide to start CRAFT VAPERY?
JK: I knew I wanted to stay in the industry after SafeCig, but I was also convinced that most of the industry at the time was too focused on cig-a-like products and were ignoring the flavor revolution that was about to heat up in vaping. Â My partners and I were evaluating a number of opportunities from B&Ms to online stores throughout that period but nothing seemed like a perfect fit for where we saw the industry heading. Â We understood that in order for vaping to become the industry we know it can be, it needed to become much more approachable, accessible, and simple for all.

During that time I also ended up being the guy in my social circles who was the "vaping expert", which meant I spent nearly every weekend hopping from shop to shop trying to buy flavors that matched my friends' tastes.  So we thought to ourselves, why not institutionalize that process and turn it into a business?  Use our industry experience and network to build a trusted, reliable service providing only the very best that this great industry has to offer.  In a nutshell, that's how CRAFT was born.

VF: What makes CRAFT VAPERY different from other subscription options?
JK: CRAFT VAPERY is focused on finding and surfacing the absolute best products available on the market, and it all starts with flavor. Â We currently carry more than 125 flavors from 40 of the best brands in the business and we add about 25 new flavors every month. Â So first and foremost, selection sets us apart.

Secondly, each and every box is specifically tailored to a customer's flavor profile. Â We have the most extensive flavor profile currently available and we take it very seriously. Â We don't use a fancy algorithm to decide who gets what; we are real experts tasting and hand-picking each flavor that goes into every single box we ship out. Â We take great pride in being able to hit home-runs with nearly every box we send.

Finally, our customer service is second to none — and that has been as important to us as anything else we've done.  We answer our phones nearly 24/7, we respond to emails and social media messages ASAP, and we go out of our way to ensure that our customers are not just satisfied but outright thrilled.  Every customer gets a hand-written note from us in their box each month.  We're committed to our customers and their happiness, and I think that shines through in every glowing recommendation we get from our users.
VF: How does CRAFT VAPERY choose its eLiquid lines?
JK: It's a beast of a process, but one that we are very proud of. Â Before we launched, we assembled a database of hundreds of brands, mostly what we knew and had vaped in our time in the industry. Â So when we started, finding a representative "best" for each of our flavor categories was relatively easy. Â We picked our favorites.

Six months in, it's an entirely different animal. Â We get up to 50 brands a month submitting their flavors for consideration. Â We evaluate them all along the same parameters. Â A panel of our curators each tries every flavor and gives them an individual vote. Â They also decide on which flavor categories each flavor fits into. Â We do this process brand by brand, in the order we receive them. Â Then we sort all of the flavors into our flavor categories, and rate / rank them again within their flavor group. Â We bring in the flavors that rise to the top of the pack, and we go as far down that list as we need to in order to match up with our customers' packages. Â For example, since the baked goods category is very popular with our members, we may bring in 5-6 baked goods flavors each month, but only 1-2 menthol flavors. Â We go where our users' tastes take us, and it's been a fun and wild ride so far.

For a more detailed description of our process, please feel free to also check out our blog post on the topic: http://blog.craftvapery.com/how-we-pick-our-liquids/#.U2bx2eZdW50

Our blog is constantly updated with lots of helpful info for vapers, as well as simple instructional videos on a variety of topics.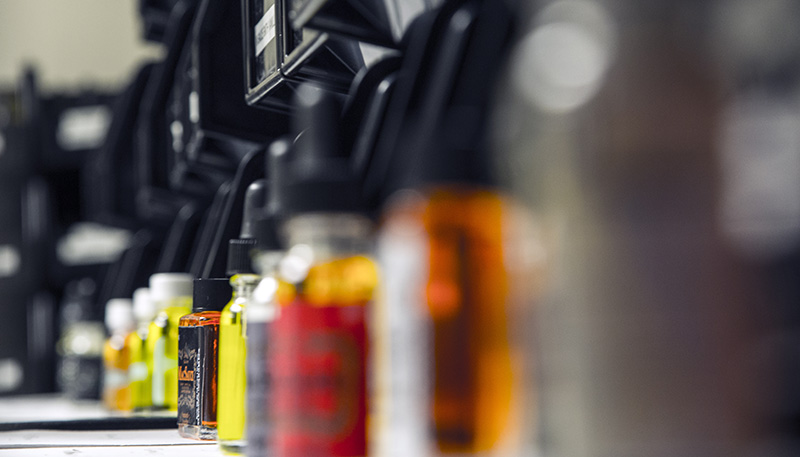 VF: What are some upcoming subscription features members can expect to see?
JK: We have big plans here at CRAFT.  In the very near term, we will be launching our referral program, where current members can earn discounts on their membership by getting their friends to join.  Also, after receiving so many requests from abroad, we are gearing up to turn on international shipping in the coming month.  And these new features are just the beginning – this summer will be filled with lots of amazingly exciting new developments and surprises that we couldn't be more excited to roll out.  Stay tuned!
VF: Rumor has it CRAFT VAPERY is opening a B&M, what can people expect to see?
JK: It's true, we are opening a flagship store in Los Angeles, CA.  As for what you can expect to see, the store will offer the same amazing selection as the subscription service does today — only the very best products, period.  We plan to offer the most diverse selection of brands and flavors available in SoCal, and we will be curating in real-time to make perfect matches for our walk-in customers' palates.  We will also offer a wide variety of top quality hardware, from starter kits to custom mods and attys.  Add in a few master builders to help customers set up or re-wrap their devices and my smiling face behind the tasting counter, and we think our B&M will be a perfect physical extension of what we already love doing for our customers online.  Oh, and all CRAFT subscribers will also get special member discounts on items sold in our store.
VF: To people who are new to vaping, what is the best advice you can provide them?
JK: I think the best advice is to encourage people to explore their personal flavor palate.  Most ex-smokers want tobacco flavors and then branch out, but in my opinion they don't branch out far enough.  Tastes change and evolve.  I used to be a tobacco guy, and quickly got onto fruits.  But since then my palate has evolved and through allowing myself to explore beyond my comfort zone, I have discovered so many great flavors that I would have rejected at first.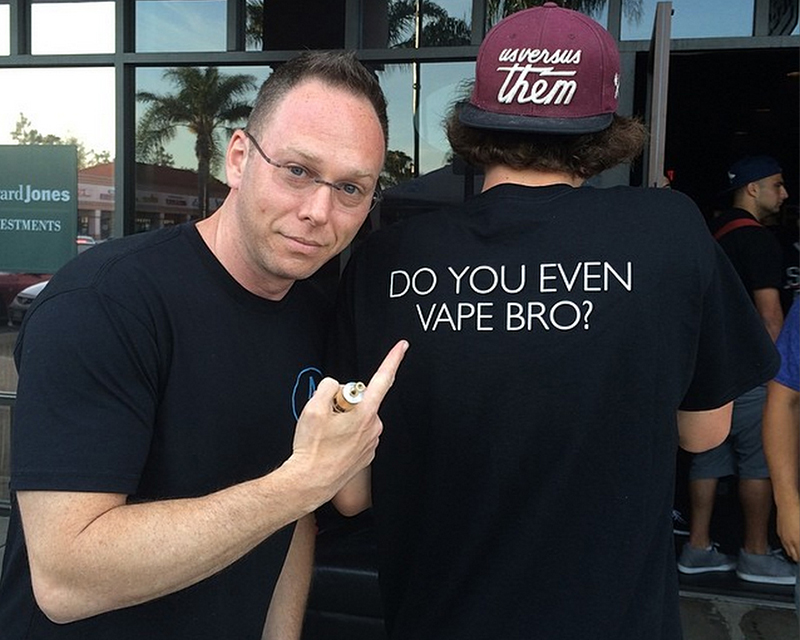 VF: When you are not busy having fun selecting the perfect combo of juices to ship people based off their tastes, what are some other things you enjoy doing in your spare time?
JK: I have a 10 year old son and a baby coming so soon this might get published before he arrives lol.  Most of my spare time goes to my family.  I'm also a die-hard Lakers fan, and have season tickets so my son and I love to go to games together.  When I can squeeze it in I love to check out the local vape events and shops.  I also make an annual pilgrimage to see a Formula 1 race somewhere in the world.  I have 4 tracks down, 22 more to see before I die.
VF: Thank you very much for your time. One last question; Being so big about vaping rights and awareness activism. What are some of the items as a community we are failing at to help bring proper awareness and education about e-cigarettes?
JK: Wow, what a great and challenging question! Â Awareness is happening, almost faster than expected with all of the press around the pending regulations from the FDA. Â There is a pile of great research that doesn't get enough credit, and a ton of stories that sensationalize the fears regarding vaping. Â The science continues to roll in, but we need more time and more research to prove out what we believe to be true: the long-term health effects of vaping are far better than the analog alternative. Â So we need more studies, and we need to better publicize the studies that do come out.

When it comes to activism, in general I think our community is passionate but lacks cohesive voice and action.  It's far too easy to post jeers on social media or quickly add a signature to a petition, but most vaper activism stops there, and as someone who has been on the front lines, I can tell you firsthand that it is simply not enough.  People repost CASAA call to action notices, but how many vapers actually follow the directions and write their representatives to let them know their feelings about vaping?  We have the voices, we have the inspirational stories, now we need the volume.  We need those voices in mass to really make a difference.  A few letters won't sway our politicians, but a few hundred thousand will.  Organizations like SFATA and CASAA, and movements like #IMPROOF, are doing an amazing job of representing vaper interests and keeping us educated and informed.  But if we want to see this industry flourish into the thing we know it can be, it's ultimately up to us as individuals to stand up for what we know is right.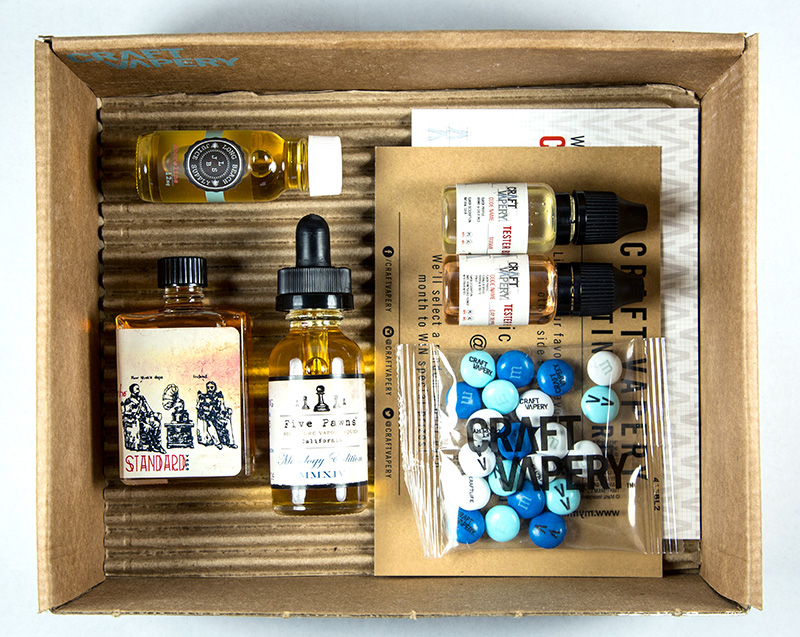 One thing we have grown to learn about Josh is he truly cares about his company and how it is changing peoples life for the better. If you every have any questions about his services or want help on how you can help with proper education and awareness about vaping. You can always reach him through this forum section on Vape Faction. Also be sure to stay tuned for our review about CRAFT VAPERY!