Everyone knows the best way to keep up with Vapings — Yes that is my clever word for Vape Happenings — Instagram is a must. When I saw this new juice company South Bay's Finest  constantly showing in my feed, I decided it was time to reach out and see if I could get some samples to try. Since little information could be found about this company, their facebook page provided an email to reach them at.
My email was replied to almost instantly and after a few awesome exchanges I got to know a little bit about Henry and his new line of juices. After finding out about his extensive culinary background, I could not wait to receive the package coming my way!
Opening the box I was presented with some very nice hard plastic bottles with vintage labels. The labels were clearly marked with all the crucial ingredients, nicotine levels and warnings. The cap also had a nice childproof lock, however I found the jagged ring at the bottom of the cap to be a bit annoying, removing this off the bottle was a quick fix to that annoyance.
Juices Tried:
Port o Call
Hermosa
Point Fermin
Port o Call: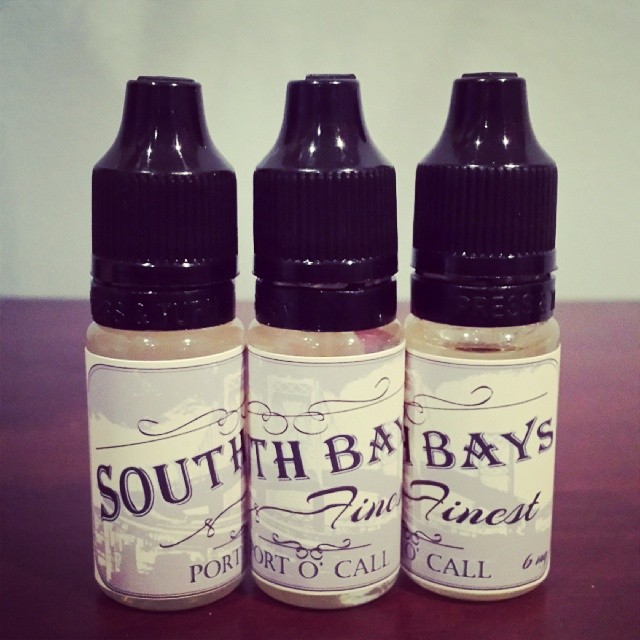 Captain Crunch – 60% VG – 40% PG
Inhale – Instant childhood nostalgia! For those of you that don't know the taste it is very close to a light custard taste with the hint sweetness.
Exhale –  Has many of the same tasting notes as the inhale that seem to mellow out a bit and leave a lingering taste that is very similar to just snacking on a bowl of my childhood favorite cereal.
Overall – This is a spot on reproduction even the captain himself would be happy about.
All day vape?  – Not for me I have never been a big custard all day vapor, but those who love custard-esque would enjoy this flavor throughout the day.
Final Notes – A very well done reproduction those that still enjoy a bowl of the ole captain should not hesitate to pick this up. With that said the older I get, the more I realize some of my childhood favorites do not hold the same memories retried years later. It is a big disappointment like many of the video games I use to play hours on only to realize are boring after dusting off my old game consoles.
Hermosa: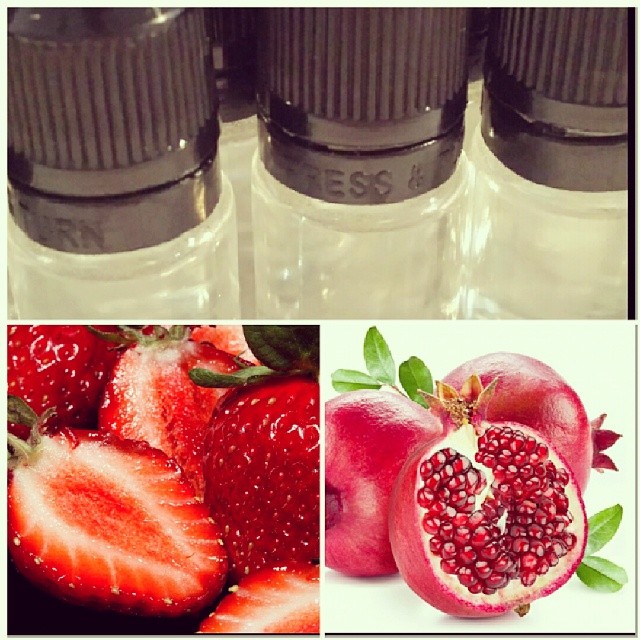 Pomegranate and strawberry – 60% VG – 40% PG
Inhale – Very refreshing fruity flavor You get a bit more of pomegranate with a hint of strawberry mixed in.
Exhale – Â The flavor stays consistent with a nice mellow sweetness to it that is not overdone with little to no lingering mouth tastes.
Overall – A very well balanced but not overdone flavor. If you are looking for a fruit mixture that is not the typical over sweet or artificial taste you see flooding the market you should add this to your list of must haves.
All day vape?  – A great summer blend I can enjoy throughout the day, since this is not overly sweet or too "fruity" it makes for a fantastic summer vape.
Final Notes – If you are a pomegranate fan like myself. This is an excellent option to enjoy the flavor without having to wait for the fall and winter months to see them arrive in stores.
Point Fermin: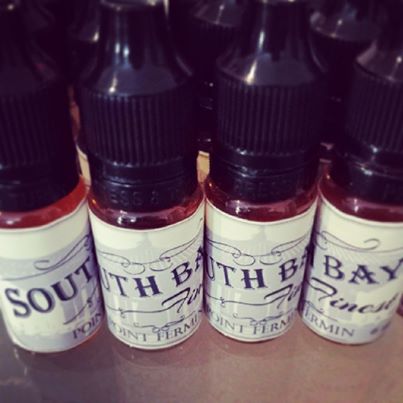 Reese's peanut butter cup – 60% VG – 40% PG
Inhale – A light chocolate flavor with the slightest hint of peanut butter. It tastes more like a flourless chocolate cake with a couple of chopped peanuts on top.
Exhale – Â A bit of more throat hit detected on this flavor, not bad just more noticeable than the other flavors in the line. The flavor stays light with the chocolate staying stronger of the two.
Overall – I did not get a reese's peanut butter flavor from this at all. With that said It is not a bad flavor. Once I got over the fact it didn't match my favorite chocolate treat. I started to enjoy this flavor even more.
All day vape?  – Like almost all chocolate flavors wear out their welcome for me after a few hours. This one is no different. It makes for a great desert vape.
Final Notes – I feel like to be true to the reese's branding it needs more flavor overall. Also an adjustment to the ratio so it has more peanut butter and cream to it.
Overall a very solid first offering from South Bay's Finest! It is clear why their juices are being picked up by a rapidly expanding number of shops in Southern California. Not to mention a bulk buy of three bottles for $25 is not a bad deal either! Currently the best way to see what shops are offering their liquids is through their Facebook page. However in the near future you will be able to buy juices directly from their site. I know I will be watching closely to see what Henry, the culinary master brews up next. Besure to stay tuned to their page or Vape Faction to find out when their online store is live!